MostBet was founded in 2009 and operates in 93 countries. The interface is translated into 25 languages, betting on dozens of sports, indicating a large number of international users.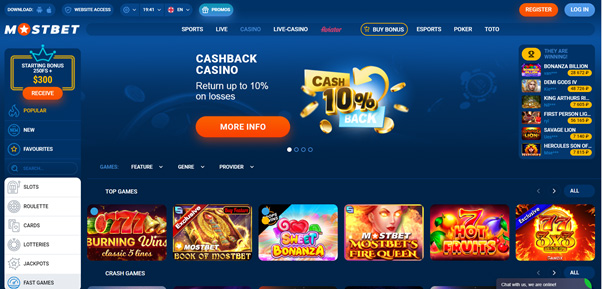 Rules and algorithm for signing up at MostBet
At MostBet, registration is available to all users over the age of 18. The bookmaker's working mirror allows you to create accounts for younger players as well, but they will not be able to withdraw their winnings via payment systems.
You can access the official website of MostBet around the clock via PC or mobile app. It is advisable to download the latter only from the MostBet website, which will avoid the possibility of falling into the trap of scammers who fake the original resource of the office.
At MostBet you register in a few clicks and it takes you no longer than three minutes. In order to place bets and withdraw your winnings, you will need to verify. Immediately after logging in to your personal profile at MostBet you need to select the game currency and the interface language. Other settings can be left by default.

Registration via the website and mobile app
There are almost no differences between the versions of the website. In the mobile version it is more convenient to sign up using your mobile phone, and on the PC it is easier to sign up using email. You can also log in to MostBet through social networks. This is the fastest way to be on the bookmaker's site.
Via e-mail
The MostBet registration button is on the top right of the website.
Then you have to go to the tab with "E-mail" and enter your data.
Then make a deposit of 600 naira or more (by card or any other method).
The transaction will give access to personal cabinet and welcome bonuses.
Once all the settings are fine-tuned and the interface of the site has been studied, you can start betting.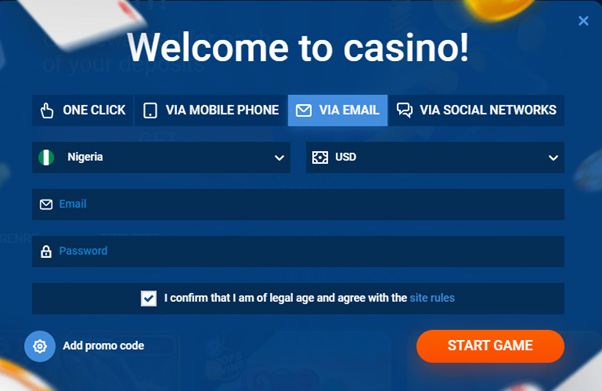 You can log in to MostBet in one click via Facebook, Twitter, Telegram, Steam. If you already have a social network account on your PC or mobile app, you will be logged in automatically. Before selecting a specific social network to log in to MostBet, it is important to set the currency in which you plan to play.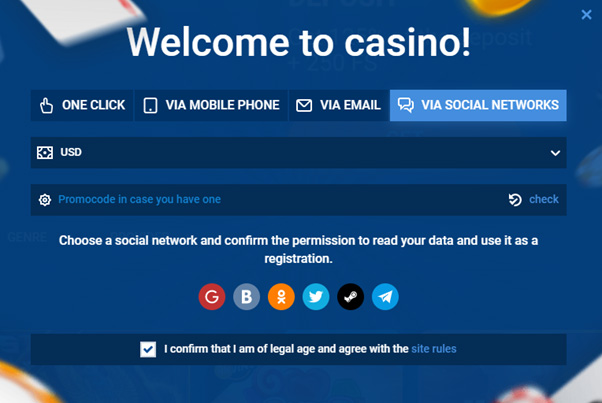 From a mobile phone
You can access the official MostBet website via your smartphone via social media, email and your phone number. Here you also need to click on the registration form and select the appropriate tab. Once you have entered your email/phone number and password, you can start playing.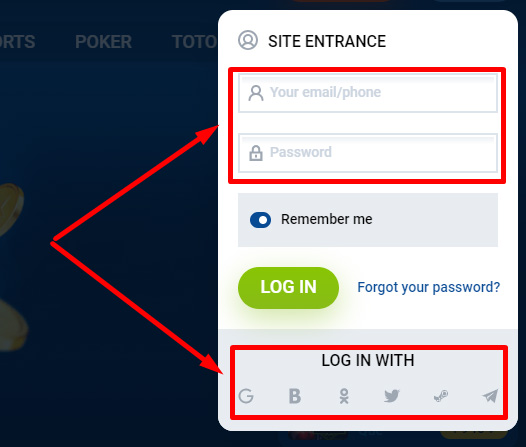 What is important after registering with the bookmaker's website
Once you have created a personal account on the website, you should explore its features and functions.
Verification. At MostBet the official login with withdrawal is possible only with passport. Otherwise, the user can only make deposits, make bets, participate in tournaments, but will not be able to get the winning amount. Verification is carried out in the Personal Area with the help of support service. You need to open "Profile", "Personal data" and enter the information in the appropriate fields.
Sign-up bonuses. A welcome bonus of 125% is available for newcomers when depositing a minimum amount of 600 naira. There are also bonuses on 2nd and subsequent deposits.
What to do if your account is blocked. Contact the 24-hour technical support service. Operators answer within 10-15 minutes in English.
Possible reasons for blocking. The main ones include providing incorrect data, suspicion of fraudulent account or deposits.
How to restore access to the account. Find out the reason for blocking and eliminate it. The administration will then check the account and, if there are no complaints, restore access to it.

An important feature of the MostBet betting company is that, unlike a significant number of its competitors, it never blocks the accounts of successful players without reason. If a dispute arises, you can contact the support team and quickly get an answer to any misunderstandings that may arise.